2020 WEDDING PHOTOGRAPHY by Storey Wilkins

2020 Fees
Are you wondering, "How much does a wedding photographer cost in Canada?" Here are my 2020 rates so that you can get an accurate, no surprises, idea of what to expect.
Please contact Storey for a personalized quote. Fees start at $400 per hour. Most couples anticipate investing upwards of $6,500 on their photography including an engagement portrait, wedding album, wall art, and gift prints.
WEDDING DAY COVERAGE
$400 per Hour
80+ digital images provided for each hour of photography Images are colour and density corrected & ready to print
RETOUCHING
$40 per Hour
By request from client
For example blemish or stray hair removal. arm thinning
ENGAGEMENT SESSION
One to two hour single location photography session 80+ digital images ready to print
$800
CUSTOM PRINTS
Professionally finished semi-gloss or fine art paper, Ready to frame. Custom sizes and finishes available.
5x7 $40
8x10 $50
12x18 $200
16x20 $300
24x36 $500
THANK YOU CARDS
Custom photo cards (great for thank yous). Pack of 25 cards with envelopes
$100
IMAGE BOX
Ten 8x10 inch matted prints of your choice in a complimentary faux silk 11x14 inch keepsake box
$5 0 0
WEDDING ALBUM
Handcrafted 12x12 Eighty Page (80 photographs) Artisan Album $1800.
Handcrafted 1ox10 Forty Page (40 photographs) Artisan Album $900
Additional Images each $22
Matching Storage Box $200
PROOF SET
Complete set of 4x6 inch proof photographs $6 o o
Add faux silk keepsake box $150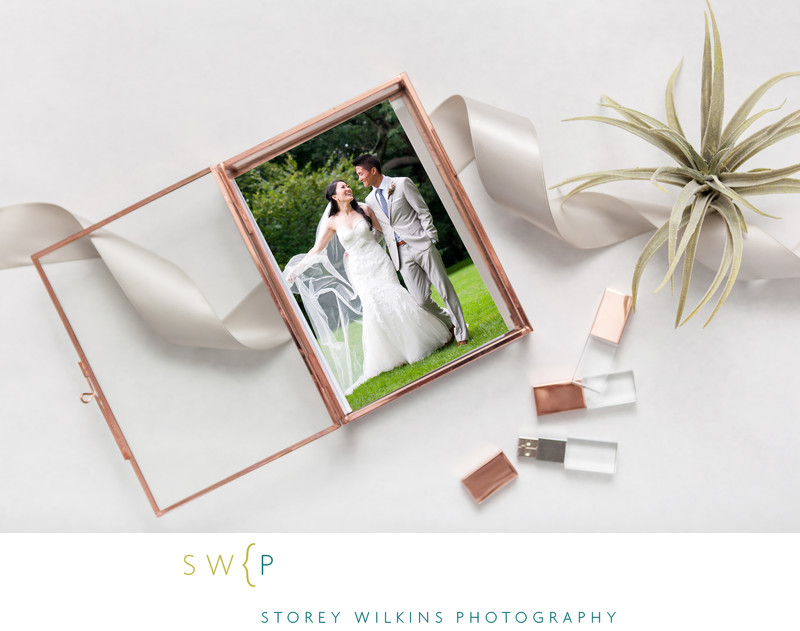 Display Inspiration
After the wedding most of my couples order custom wall art for their home, a beautiful album and gift prints for friends and family. Here are examples of what I can do for you.
Wall Portraits and Custom Frames (24x36 inches $700)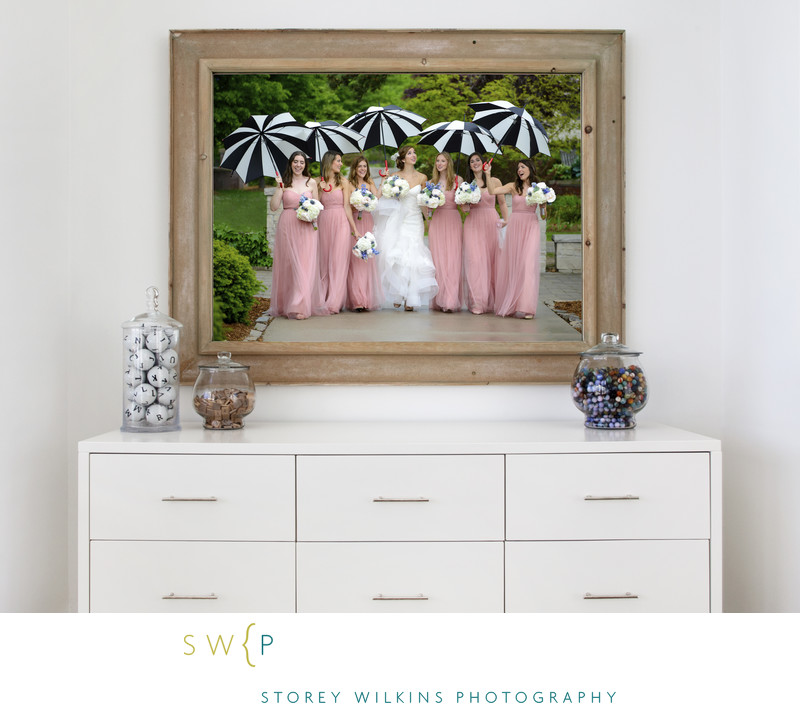 Multi-Frame Displays to Suite any Space (two 12x18s and one 18x18 inch $1150)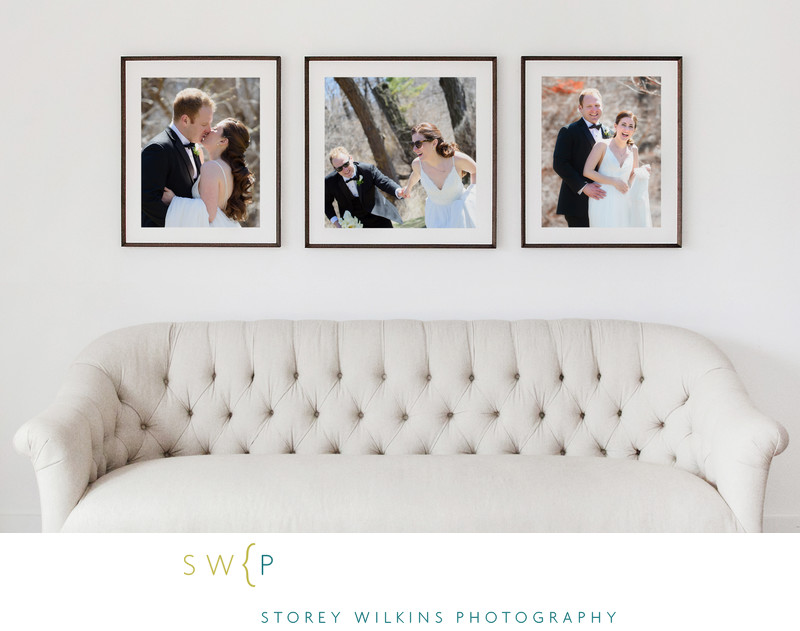 The Dynamic 9-Up to Brighten any Room (nine 8x8 inch framed prints $1350)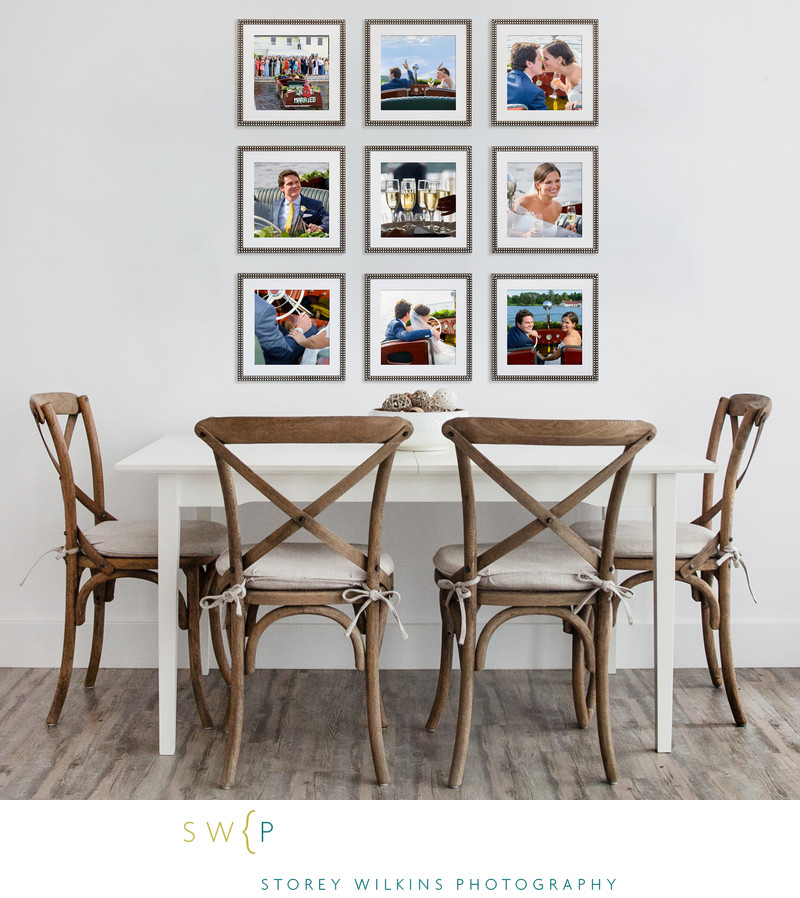 Framed Gift Prints for Loved Ones (one 5x7 inch framed print $90)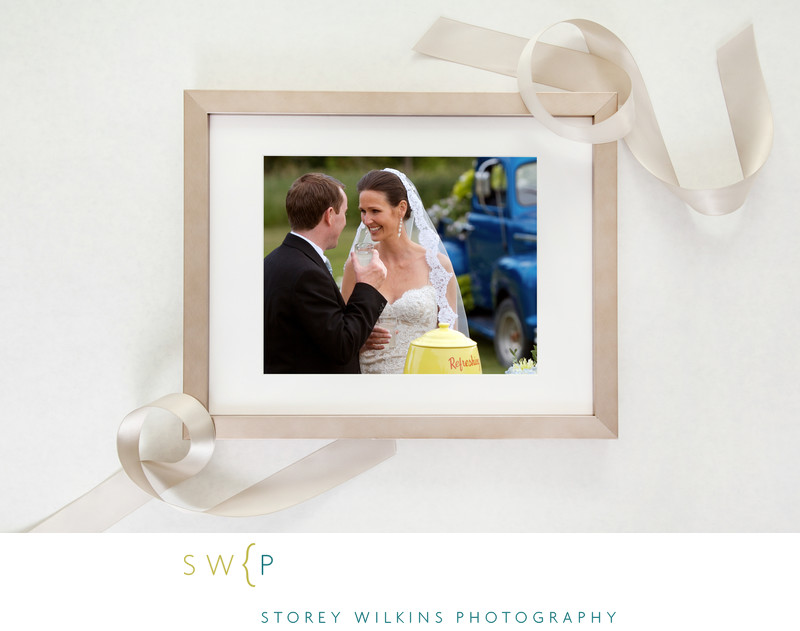 Timeless Albums with Tasteful Designs and Lasting Impact (9x12 inch 30 photos $575)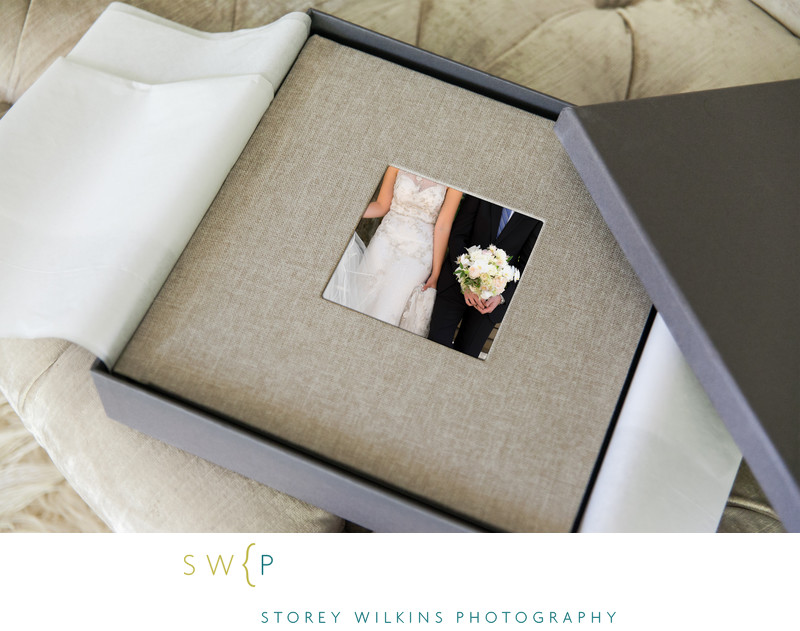 Matted Print Box (ten 8x10 inch matted prints in faux silk 11x14 inch box $500)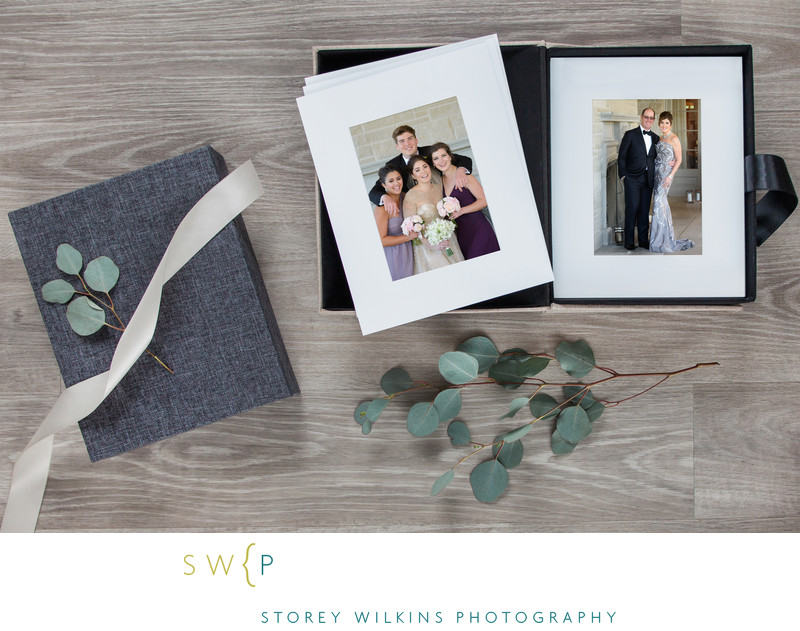 Four Easy Steps to Hiring your Wedding Photographer
Step One - Pick the length of coverage you would like
Step Two - Add an album, engagement session, rehearsal party, save-the-date cards, etc.
Step Three - Chat with Storey to confirm availability, locations, details and preferences
Step Four - Complete and sign the contract and return with the deposit. That's It!